Why Auctions Are a Great Way to Downsize Your Business
Posted On: December 6, 2018 by Backes Auctioneers in: Auctions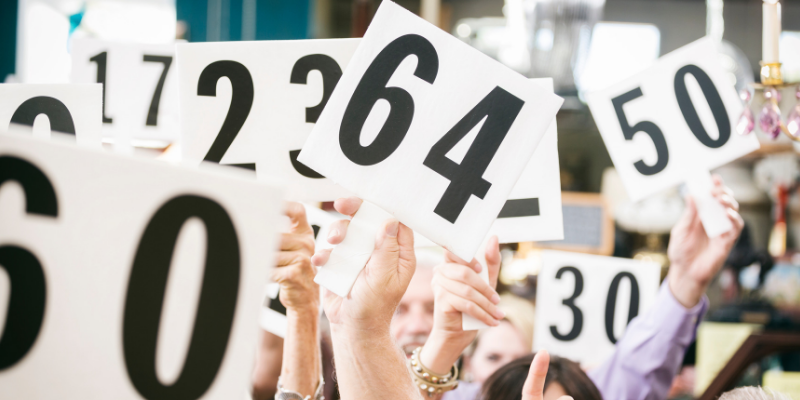 Downsizing is never an easy process, whether it be your home or even your business. Downsizing may occur for a variety of reasons. As you may know, when downsizing a business, there are a multitude of responsibilities and many things to get in order. From letting employees go to organizing paperwork, decreasing your inventory may be too much to handle mentally and physically. This is why you may want to choose a company like Backes Auctioneers to help you navigate this stressful time. Here's why auctions are a great way to downsize your business.
Get the Most Value for Items
If you try to sell the business inventory on your own, you may not get the price you expect. Typically, business owners are selling due to a financial circumstance. For this reason, it is essential that you get the most money out of each item as possible. At Backes Auctioneers, our goal is to help you get a great deal, so you are able to put the money back into your business. As business owners ourselves, we aim to help others succeed with theirs through this process.
While we cannot make any promises, there is a significant chance auctions are able to help you get more money than you anticipated. This is because auctioneers are experts in putting the right items in front of the right people.
Take the Burden Off Yourself
If you've never downsized before, you may underestimate the level of time required to go through even a small sized inventory. Just a few things that are involved in downsizing items are: determining prices, photographing items, writing descriptions, shipping and collecting payment. Unless you have an extensive amount of help from people who know how to do all of these things, your downsizing may take months longer than intended. Choosing an established auctioneer will streamline this process and lift a large burden off your shoulders.
Established Marketing
A respected auctioneer will likely already have a successful marketing plan in place. This means that they will be able to get the word out about your items to the right buyers. Because they already have an audience built up of buyers who want the exact type of items you are selling, there is greater chance of success. Even if you have a moderate amount of followers to your business, this doesn't mean that they are likely to buy.

In this delicate time, Backes Auctioneers is here to help. Be sure to call us for all of your business auction needs.