How Auctions Can Help Start Your Food Service Business
Posted On: March 30, 2017 by Backes Auctioneers in: Food service equipment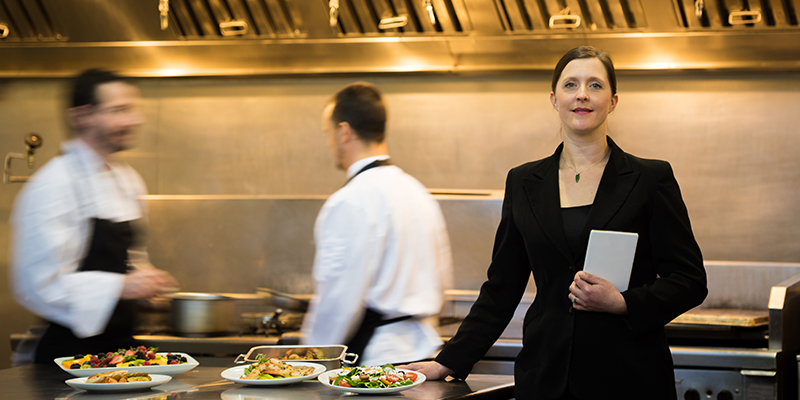 If you are embarking on starting your own restaurant, it can be easy to let expenses get in the way of your dreams. Although restaurants serve a necessary need for the public, making it a popular start-up venture, studies show that the median cost to open a food service business is $275,000 or $3,046 per seat. Of that total, approximately $115,655 goes to kitchen and bar equipment costs. To limit your start-up expenses and help your restaurant succeed, Backes Auctioneers offers these helpful tips on how food service auctions can be the perfect solution to attaining your goals.
1.) Use the Restaurant Success Rate to Your Advantage with Like-New Equipment
Operating a restaurant can be a rewarding and profitable business endeavor. However, starting up is not easy. Without proper preparation, your new restaurant could fall to the wayside. 60 percent of new restaurants fail within their first year and 80 percent close shop before their fifth anniversary. However, by using these statistics, your business can actually benefit. Due to the success rate, several big budget equipment items can hit auctions in near pristine condition. These gently used items will typically be well-maintained, modern and can save you almost 50 percent off the original price. By utilizing food service auctions, you can ensure that your business gets started on the right foot.
2.) Avoid the Decrease in Value
As with vehicle and jewelry, major pieces of restaurant equipment decrease in value the moment you buy it. By using food service auctions, you don't have to worry about spending extensive amounts of money on shiny new equipment items only to see them lose much of their worth the moment you close the deal.
3.) Take Advantage of the Shelf-Life
One of the most advantageous benefits of utilizing gas ranges and ovens, as well as gas fryers for your start-up, is their long shelf life. Most of these items will last about 15 years, giving you sufficient bang for your auction buck. Additionally, pieces such as knobs are easily replaceable. Getting these long lasting items at auction not only allows you to save money but also ensures that you will have reliable equipment for years to come.
Starting up a restaurant may come with potential risks but by utilizing food service auctions, you can save the vital resources you need to make your business a success. To take advantage of these cost-effective benefits, Backes Auctioneers continually adds new auction opportunities so you can get the savings you need to succeed.