Five Reasons to Hire an Auctioneer
Posted On: July 11, 2017 by Backes Auctioneers in: Auctions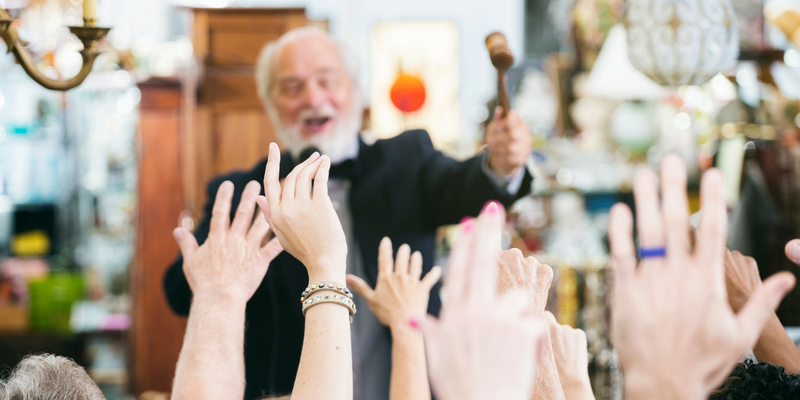 You may think hiring a professional is not worth the extra money, however, there are a lot of variables in that you may not have thought of. That's why Backes Auctioneers & Realty has created this helpful list of reasons about why you should hire an auctioneer.
Sales Skills
Auctioneers have built their career on their ability to sell anything. They are dedicated to maximizing the cost of the item being sold. An auctioneer is a salesperson, which means they know when to push people and when to back off. They understand how bidders operate during an auction, so they are able to use their strategies in order to sell the items at higher prices.
Entertainment
Auctioneers know how to keep people entertained and engaged in between selling items. They provide a lively show for bidders to watch and participate with by capturing the crowd's attention with their fast paced tempo. If people lose focus and the audience's attention goes away, you lose control of the room which in turn will lose you money.
Knowledgeable
An auctioneer knows everything about anything. It is their job to have the extensive expertise you're seeking, so they can start at a correct price when selling the items. They also have a knowledge and feel for the bidders attending the event. With that information, the auctioneer will know how to work the room in order to attain the highest prices.
Professionalism & Efficiency
An auctioneer helps plan with you through the entire process because you'll want an expert who you can consult with before, during and after the event. An auctioneer knows the trade and all the hiccups that could occur during the event. They know how to work around common problems and are prepared for the unexpected while selling your items in a timely manner.
Everything Goes
Instead of trying to sell things on your own where you'll be left with items at the end, auctioneers sell everything. Their career is spent selling things quickly, so getting through all of your items in the allotted amount of time will be a breeze for a professional.
Have these five reasons sold you on hiring an auctioneer? If you have any questions about our services or what we can do for you, contact us! Our team of professionals would be very happy to help you in any way we can!