Auction Terms You Should Know 
Posted On: September 1, 2021 by Backes Auctioneers in: Auctions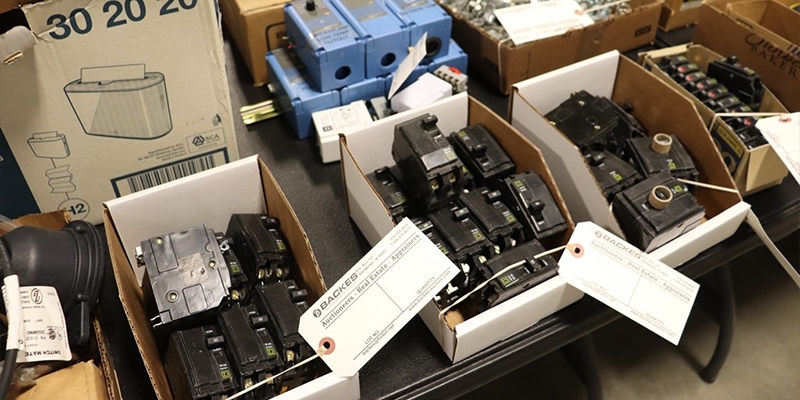 Whether it's your first time or your tenth time at auction, there may be some things you are confused about when it comes to auctions. Have you ever felt like auctioneers were speaking a different language? Well, Backes Auctioneers want to make sure that you're able to get the most out of every auction and have come up with these terms you need to know.
This is an auction without reserve. This means that the item is sold to the highest bidder regardless of price.
This allows a bidder to participate in the auction without being physically present. This is usually established in advance with the auction house.
Many auctions are selling items without guarantees as to the condition or usability of the item. Buyers are solely responsible for examining and judging the property for their own protection.
This gives the seller in the auction or his agent the right to accept or decline any and all bids.
An auction in which property is sold to the highest qualified bidder.
Bank Letter of Credit/Guarantee
A letter from a bank certifying that a named person is worthy of a given level of credit or monetary amount.
The set amount an item increases in price after each new bid.
The responsibility of gathering information about the condition and legal status of items sold.
Money that is held in a trust by a third party until the seller or seller's agent delivers the item.
The sale of property left by a person at his/her death.
An item or set of items for sale in an auction, lots are normally denoted by a "lot" number.
To submit a bid that is higher than another buyer's last maximum bid.
Pre-determined times made available for potential buyers to inspect the items offered for sale. This is the buyer's chance to inspect the item for condition and defects.
The process you must complete in order to be a qualified bidder. You will be asked to show proper identification to register whether you are bidding in person or virtually. Registration is essential in order to place a bid.
The legal terms that govern the rules for a specific auction. Each auction's terms and conditions may vary, and it is the responsibility of the buyer and the seller to understand the terms before participating in the auction.