Auction Prep for Beginners
Posted On: May 1, 2022 by Backes Auctioneers in: Auctions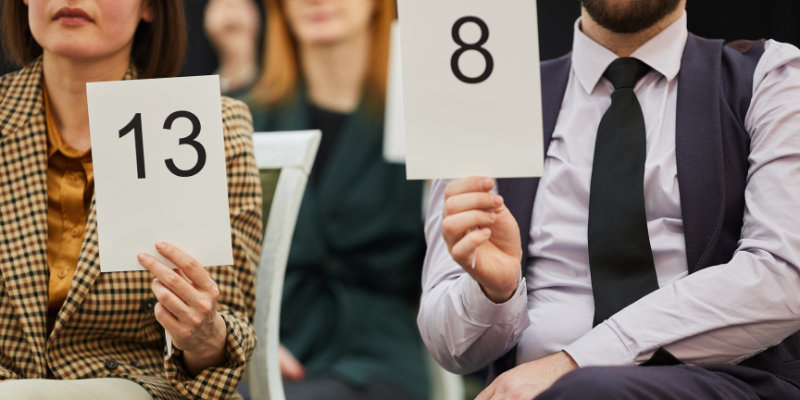 If you've made the decision to attend an auction, great! Welcome to the world of auctions. Although it can seem overwhelming, we have the years of experience needed to make things a breeze. Backes Auctioneers have been conducting auctions for the public for over 40 years and have the knowledge and experience to make your bidding experience a pleasant one. We have compiled a list of tips and tricks to make sure your time at auction is not only enjoyable but also lucrative.
Available Auction Items
Be sure to go ahead of time to look at the auctioned items if available. Make sure you know what pieces are there and make note of the items that grabbed your attention. We recommend either bringing a notebook or taking notes on your phone to look back at later.
Understanding House Rules
Every auction house has different rules and procedures. Be familiar with the rules and terms before you head into an auction. Make note of things such as payment options and buyer's fees. The excitement of it all can be overwhelming, so when you get to the auction, also remember to register for a bidder's card.
Set Your Limit
Declaring how much money you are willing to spend in public can be a new and strange feeling. As you continue to bid higher and higher, excitement and stress begins to build. However, it is important to not let the excitement get you carried away past your spending limit. By knowing exactly how much you want to spend ahead of time, you can make sure to stay within your budget.
Have Cash Ready
Auction houses try to close deals quickly, so having your funds readily available is going to take a lot of time and stress out of your purchase. Whether you are using cash or credit, be sure to note any taxes or buyer's fees that may be associated with your purchase.
With Backes on your side, you can let go of any worries you may have and enjoy your first auction experience. With a little planning, you can have a great experience and score the items you want. So, if you're ready, get set, and go bid!