Attending an Auction? Ask Yourself These 5 Questions
Posted On: October 1, 2022 by Backes Auctioneers in: Auctions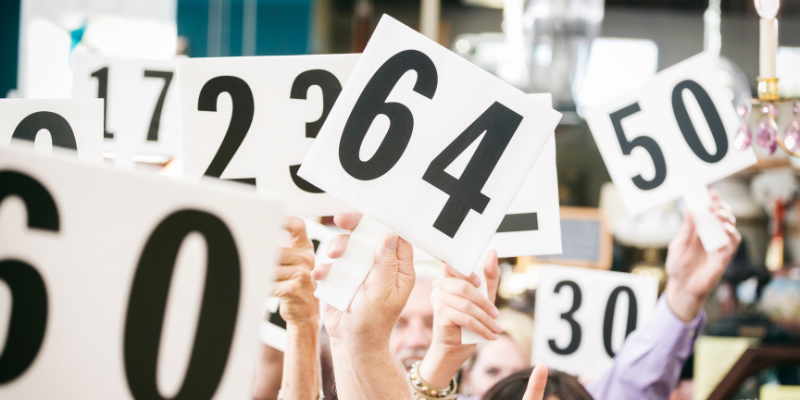 Preparing ahead of time for an auction will set you up for success. It is important to take time to research and get everything ready so you can be successful at your next auction. Continue reading this checklist of questions to ask yourself if you are attending an auction soon!
Am I registered to bid?

Sometimes pre-registration is available so that you can avoid waiting in long lines and will allow you to get a lower bidder number. This will be extremely helpful on the day of the auction so if pre-registration is an option, you should try and do it if possible. If pre-registration is not an option preparing for regular registration is important too. Most auctions will require you to bring identification and a credit card to pay for any items you end up purchasing. Don't forget those two items on the day of the auction!
Do I have transportation planned?

Usually, if you purchase any items at an auction, payment and item removal is required that day. If you plan on purchasing large items that most likely won't fit in your vehicle it is important to plan accordingly and make sure you have shipping arrangements ahead of time.

Am I familiar with auction terminology?

It is important, especially if you have never attended an auction, to become familiar with the terminology. There are many terms that are specific to the auction world that someone who has never attended probably wouldn't know the meaning of. This article has an entire glossary of commonly used auction terms, reading it before the auction will be extremely helpful!
Have I done enough research?

Researching the items that are going to be sold at the auction will be helpful for the day of the auction so that you know what you are and are not interested in bidding on. Researching things like age, condition, authenticity, and price will help you be successful on auction day.

Do I have a bidding limit?

Setting a bidding limit for yourself and actually sticking to it will be extremely helpful to prevent overspending. Bidding is a fast-moving process and if you have limits already set, you won't accidentally bid too much.
If you are attending an auction soon, use this 5-question checklist to help you prepare and plan. Hopefully these questions will help set you up for success at your next auction! Contact us today to find out more about our services and auctions!