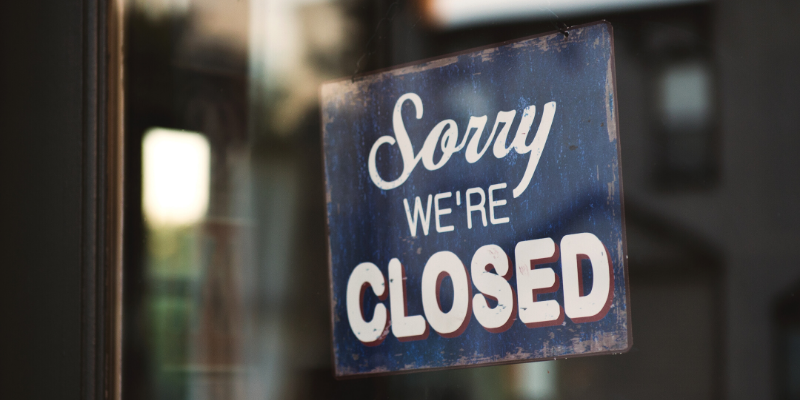 Owning and operating your own business is a never-ending job. You eat, sleep and breathe your business. And it's often without blame that small businesses end up closing. In fact, nearly 50% of businesses close by their fifth year. So, when is it time to call it quits? Backes has compiled a list of tips for when it's time to close shop.
Let go of the attachment. We understand that you worked hard to build your business. It took your blood, sweat and tears to make it in your industry. However, at some point, the drive for success can't compete with the lack of funds. And remember that just because your business is closed, it doesn't mean the passion you have must also end. Use the experience you have gained to help with your next venture.
Check the books. Take a hard look at your numbers. How long can you survive financially at the rate you are going? It is normal to lose money in the beginning as you start to grow your brand, but the trend must change eventually. Knowing when to cash out your chips is important for you, your family and your employees. Waiting too long can have severe and lasting negative impacts on both you and your business.
Make money where you can. Just because you have decided to shut the doors on your business doesn't mean you will stop making money immediately. Most of your equipment is likely still valuable and can earn you some additional income while you decide on your next move. Heavy machinery, farm, restaurant and industrial equipment are just a few of the areas the team at Backes Auctioneers specializes in.
No matter your reasoning behind wanting to close the doors on your business, Backes Auctioneers can help. Whether you are looking for advice about your equipment or you are ready to sell, we have the marketing capabilities to make sure you get the most you can out of your auction. Contact us today!