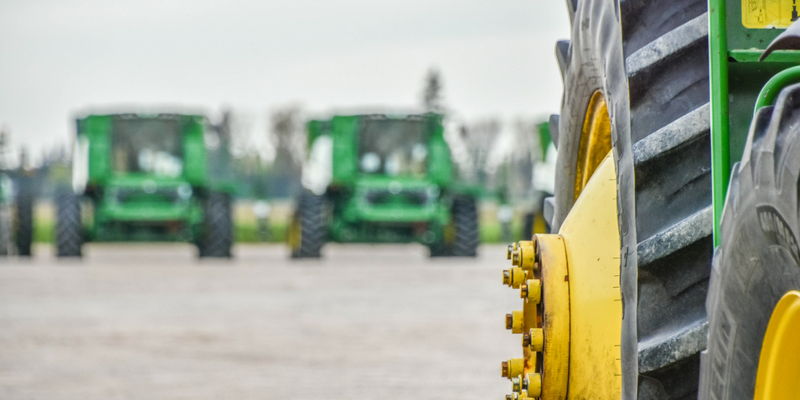 When you're selling a heavy piece of machinery or construction equipment, we know you want top dollar. That's why here at Backes Auctioneers & Realty, we've put together a list of simple tips that will help you sell your equipment for a great price!
Know it's Worth
While you know what you bought it for, but you may not be sure how much it has depreciated. It's important to know what the fair asking price should be so you can bring in buyers. Use the most recent information you can find on similar pieces of equipment, so you can match your pricing to what other people seem to be charging. Having a price range allows you to set realistic price expectations and negotiate fairly.
Clean & Repair
By showing the value of your equipment, you can get a lot more money in return. Power wash, reupholster, paint, clean, etc. so that it looks closer to new than used. Putting money into repairs and cleaning will work out in the end when you sell for a higher dollar amount.
Provide Details & Documentation
It's vital to be as detailed as possible. Provide photos and thorough information about your machinery. Document any issues with the equipment and be able to be readily available, so the buyer can see and test the machinery first hand.
Establish a Relationship
Always establish a close, trusting relationship with the buyer and potential buyers. This will be helpful in the long run because when you are selling again years down the road, those people may be looking for another product to buy or can connect you with a friend they know is looking.
Talk to an Expert
Selling such large equipment with limited experience can be daunting. Talking to a professional like Backes Auctioneers & Realty would be extremely helpful in getting the price you're looking for. Our expertise and knowledge coupled with the numerous times we have sold machinery makes us qualified to do the same for you! Having a professional do all the work can really help you get the right bang for your buck!
We hope that these tips will help you put money in the bank from your machinery sale! If you have any questions about what we can do for you when it comes to selling your equipment, contact us today!