Is an Auction Best for Your Business?
Posted On: September 30, 2019 by Backes Auctioneers in: Auctions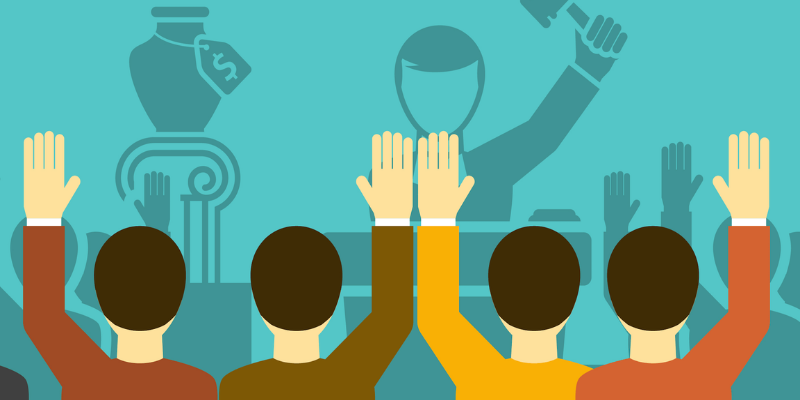 It seems that every year businesses are evolving to match the ever-changing market. As a business owner, you expand or downsize your company based on the demand for the type of business you own. It can be hard to know what the next step is when it comes to keeping profits high and costs low. That's why the experts at Backes Auctioneers have put together a short checklist of reasons you can use to see if an auction is best for your business.
Bigger and Better Things
If your company is growing, your equipment will need to grow with it. At some point, your small items and machinery will no longer be efficient. An auction is a great way to get rid of your used equipment, while also making some money to put towards your new items. Our auction professionals will take care of getting everything in place and advertising the upcoming sale in order to help you pass on your gear to someone who will appreciate it just as much as you have. We also implement the latest in marketing services in order to make sure you get top dollar for your items.
Relocating
Whether your business has grown, gotten smaller or you just want a change of scenery, you may not want or need to bring all of your equipment with you. In fact, it might make better financial sense to auction your items and then rebuy items at your new location rather than pay for shipping, handling and storage. An auction is a great way to sell your items fast without a lot of roadblocks along the way.
Going out of Business
Unfortunately, not all businesses make it. If this is the case for your company, an auction can help close things up. Although it is a tough decision, if you get rid of your inventory, you may have the money to pay the rest of the bills associated with the closure and come out clean. An auction will help you sell your equipment hassle-free without having to worry about how you will get rid of what you have at your business.
Miscellaneous Equipment at Great Prices
Of course, auctions aren't just great for selling your no longer needed items. Finding sales that will contain some items you want is a great way to add equipment to your business without having to buy brand new, expensive pieces. You can often find barely used equipment, inventory and machinery at incredible prices.
Whether you are opening a business, closing a business, moving across the country or just looking for some great deals, an auction can be incredibly beneficial. Contact us with questions about how we can help you or if you want info on any of our upcoming auctions!