Auction Misconceptions You Need to Know
Posted On: March 15, 2019 by Backes Auctioneers in: Auctions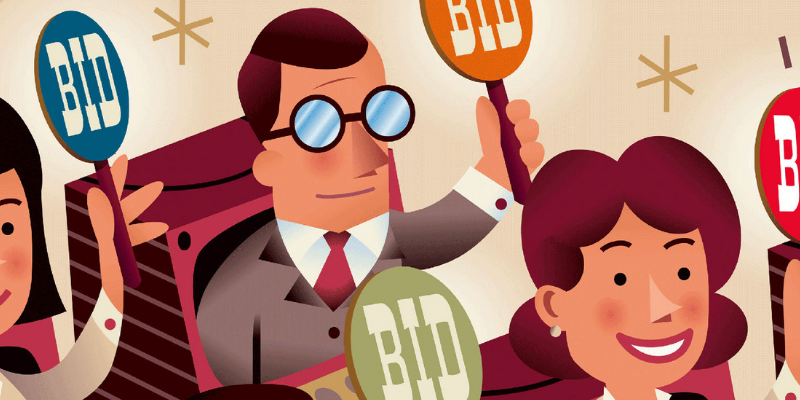 Do you think you know everything there is to know about auctions? We're here to challenge the notions you may have heard about auctions by busting the myths that keep you from saving money.
You have to be there to buy.
Gone are the days of buying everything in person. Backes Auction has many online opportunities to buy and sell items. It enables you to make bids on items from the comfort of your home or business. We know that schedules are hectic, and making it to a physical auction isn't always an option. You can keep an eye on how your for sale items are doing and also keep an eye on how your bids are going. It's a great advancement in the world of auctions!
Auctions are a last resort.
This is simply not true at auctions all across the country as sales soar at record levels all of the time. For many, auctions are the first stop in selling their items. This is not only because of the ease of a sale, but the consistency in getting a fair price for items.
Your items won't sell for fair market value.
Because of the quality of items that sell at auctions, the bidding can get competitive. Many items go for fair market value at auctions, because the auctioneers are finding items of value to buyers in addition to knowing how to market to them. Each successful auctioneer knows the right sellers and buyers to get to each auction to have success for both parties. This makes the competition and bidding strong.
It's all junk.
Not all auctions are created equal, that's why it's important to choose a provider with a professional reputation. Backes Auctions sell quality equipment from the food service, commercial, industrial and agricultural industries. There is a wide range of items starting at every price point.
Auctions are a worthwhile venture to buy and sell equipment. But, don't take our word for it! Come see us to learn more about Backes Auctions and what we can do for you!