A Quick Guide for your First Auction Visit
Posted On: July 31, 2018 by Backes Auctioneers in: Auctions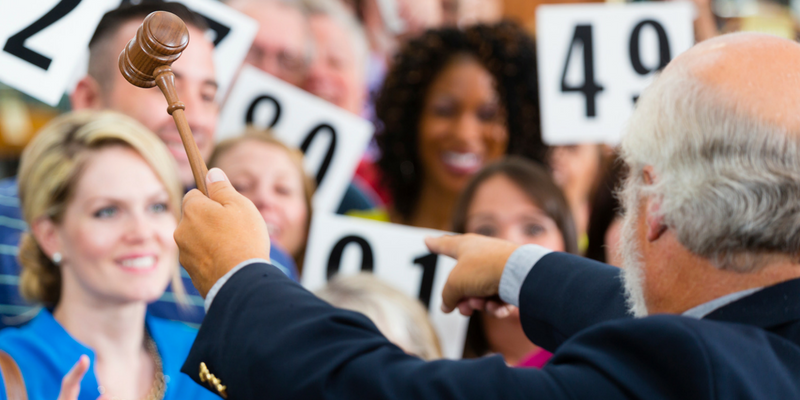 Get your head in the game – It can be intimidating walking into your first auction. With swarms of people and tons of products, it can be hard to keep your head above water. Take a deep breath and just relax. Keep focused on why you are there and what products you are looking for. There will be many dazzling and distracting things for sale, but keeping your eye on the prize will help you feel confident when bidding.
Research ahead of time – Auctions can move pretty fast, so it will be in your best interest to come prepared with a list of items that spike your interest. Often times, you will be able to find more information online through the auctioneer's website on what will be available. If not, there are often opportunities to inspect the different products at the auction before the bidding begins. You can make sure the product is what you want and in the condition you want it before it hits the auction block.
Know your max bid – Making a bid on an item can be exciting as well as intimidating—you never know how high the bidding will go. Set a hard limit with products that interest you and be sure to stick with it. The excitement of auctions can make you want to bid past your limit, but know that another item up for bid or another auction will likely have a similar product. Just remember to be patient and stay focused.
Don't jump the gun – Even though this is your first auction, don't feel like you need to rush in and be the first to bid. Be patient, take your time, and see how things unfold. This will give you a good indication of how many people are interested as well as how high the bid might go. Once you see the pace of the bidding process, feel free to go for it. Pay attention to the auctioneer, remember your max bid, and most importantly, have fun.
Backes Auctioneers wants to make sure your first experience at an auction is fun and successful. There is no need to feel overwhelmed. Just follow this quick guide and we will see you at our next auction!