How to be Successful at an Auction - It's as Easy as 1-2-3
Posted On: January 21, 2022 by Backes Auctioneers in: Auctions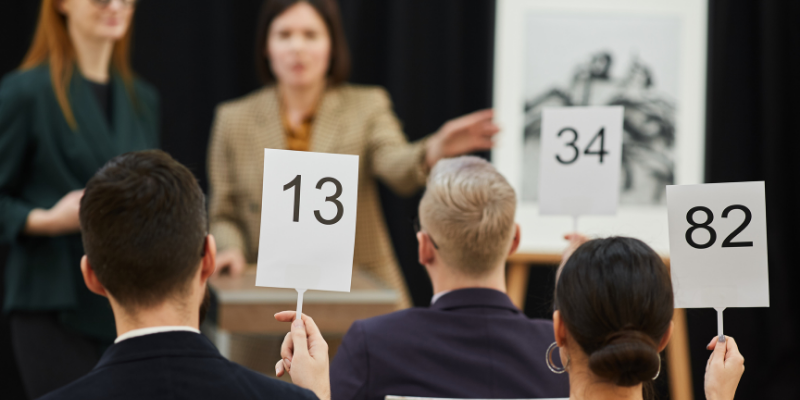 Backes Auctioneers have years of experience when it comes to buying and selling at an auction. So, whether it's your first time attending an auction, or you're ready to clean house, we can help. With 40 years of experience, we have the knowledge and expertise to make your bidding experience a pleasant one. To get you started, we have broken down how to see success at an auction into 3 easy steps!
But, before we let you in on how easy attending an auction can be, we want you to know that we are proud to offer live and online auctions. In fact, we host online auctions regularly! Be sure to check out all our upcoming auctions here.
1. Know the Rules
Every auction house has different rules and procedures. Be familiar with the rules and terms before you head into an auction. Make note of things such as payment options and buyer's fees. The excitement of it all can be overwhelming, so when you get to the auction, also remember to register for a bidder's card.
2. Set Your Limit
Declaring how much money you are willing to spend in public can be a new and strange feeling. As you continue to bid higher and higher, excitement and stress begin to build. However, it is important to not let the excitement get you carried away past your spending limit. By knowing exactly how much you want to spend ahead of time, you can make sure to stay within your budget.
3. Have Cash Ready
Auction houses try to close deals quickly, so having your funds readily available is going to take a lot of time and stress out of your purchase. Whether you are using cash or credit, be sure to note any taxes or buyer's fees that may be associated with your purchase.
Let go of any worries you may have and enjoy your first auction experience with Backes Auctioneers. Auctions are a fun experience for both buyers and sellers. From a variety of items to an easy buying experience, you may want to consider attending our next auction. With a little planning, you can have a great experience and get the items you want. So, if you're ready, get registered and go bid!