Exciting Auctions
Posted On: October 21, 2019 by Backes Auctioneers in: Auctions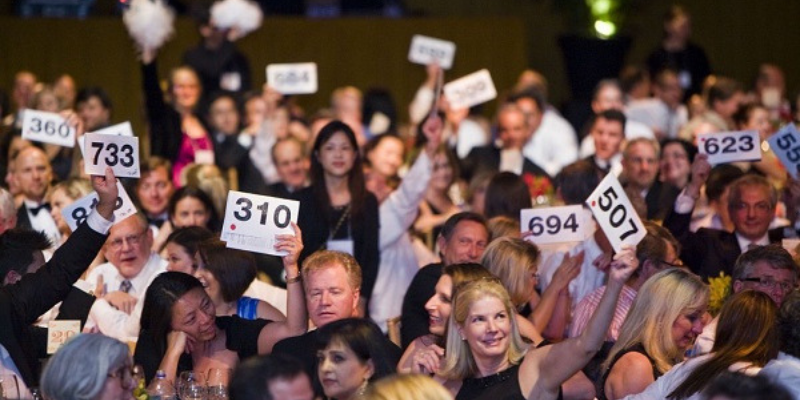 Each month Backes Auctioneers offer a wide variety of amazing items. From restaurant equipment to farming supplies, there is an auction that appeals to almost everyone. However, have you ever wondered what kind of unique options have been sold for millions of dollars? Or which items are highly sought after? Today we are going dive into the world of auctions and the items that make people bid!
High Priced Bids
You may or not be surprised at some of the high-ticket items that have been auctioned off in recent years. From silver dollars to carpets, check out these multimillion-dollar auction prizes!
In 2013, the most expensive work by a living artist was auctioned off at Christie's in New York. Balloon Dog by Jeff Koons fetched an impressive $58.4 million.
Sotheby's sold a carpet dating back to the 17th century for over $33 million. Owned by industrialist William Clark, the carpet wasn't magic but it did stand the test of time.
Thought to be the first coin ever made in America, the flowing hair silver dollar had the hefty selling price of $10 million. With Lady Liberty on one side and an eagle on the other, at current scrap metal prices it would only get you around $14.
Cartoons aren't just for kids. The first edition of Superman sold for a record $3.2 million! Produced in June of 1938, it is one of the most sought after comic copies in the world.
Unusual Items That Sell
Not necessarily high priced items, some things that go up for auction are still highly sought after. Some things are common while others you'll have to dig for.
Celebrity items can send some people into a frenzy. From used straws and tissues to outfits worn in movies, these items quickly find buyers on and off the auction block.
If you have a skeleton in your closet, it will probably sell! All jokes aside, collectors and researchers alike seek these bones, specifically those from creatures from long long ago.
It probably won't surprise you that alcohol is an easy sell at auction. Whether it's a vintage bottle or something found off of a sunken pirate ship, the bids usually come pouring in.
From multimillion-dollar comics to a pile of bones, auctions are a great place to bid for exciting finds! Although we don't specialize in these unique items, we do have plenty of great auctions that will appeal to you or your business! Be sure to check out all of Backes Auctioneers latest auctions here.